Meet Dr. Mark Ochadleus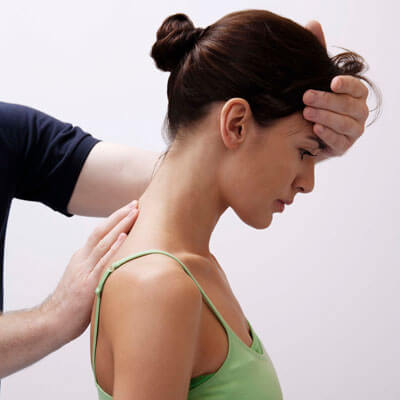 When asked what made him pursue his career, Dr. Mark remembers, "When I was involved in an accident, chiropractic treatment was my last choice when it should of been my first. It was the only thing that worked to cure my chronic pain." He continues, "After finishing up many degrees and taking a personality profile at the university, chiropractic best fit my personality for success. I was destined to become a doctor of chiropractic!"
Education and Certifications
Dr. Mark Ochadleus received his doctorate degree in Chiropractic from The National College of Chiropractic. After graduation, he completed a three-year post-doctorate diplomate of acupuncture. He is also a doctor of naturopathic from St. Luke's Medical School and he is certified in a wide variety of chiropractic techniques.
Dr. Mark H. Ochadleus is board-certified Chiropractic Physician specializing in the treatment of musculoskeletal problems and chronic pain syndromes. He is certified in the latest techniques for treatment of fibromyalgia, chronic fatigue syndrome, arthritis, autoimmune illness, natural allergy elimination, trigger point therapy for muscle spasm and referred pain. Dr. Mark also utilizes acupressure for the relief of aching muscles and chronic pain, homeopathic medicine and other of the most advanced painless procedures.
EXPLORE OUR SERVICES

I am well trained in the latest healing modalities and will work with you to carefully choose the treatments that will best resolve your problem or injury. I treat people of all ages, from infants to seniors. My office is state-of-the-art and equipped with a warm, friendly and efficient staff to help bring you the very best service possible."
Outside of the Office
Dr. Mark is happily married and is very active his community.
"I consider myself an excellent listener and hope I get the opportunity to meet you in person and discuss your specific health challenge," says Dr. Mark.
---
Dr. Mark Ochadleus | (810) 664-5310